I had somewhere to be today.
Something I had been looking forward to…
and then things happened.
Poopy diaper.
My daughter wanting to dance and play in the Living Room (she didn't know or care that we were going to be late).
Spilled meal.
Sticky syrup.
And thank God– it was a morning where I held my tongue.
I stopped trying to rush.
To hurry.
HURRY!
The words that threatened to spill over and splatter and injure within my impatient and frustrated spirit were suddenly stilled.
I stilled my soul.
I sought God.
I prayed.
I remembered.
Being on time isn't that important.
Being an example to my children about how to handle disappointment, how to handle stress, how to work, and live, and love- that's important.
Finding joy in the midst of the unexpected, stopping to savor instead of tunneling my vision on the one opportunity potentially lost instead of the abundance of life being lived in this moment.
Even living for 20 minutes into the future is missing the blessings that God calls me to see in the here and now.  Will I sacrifice the joy of watching my daughter dance- will I squelch her God-given jubilation and uninhibited spirit in my moment of selfish ambition for a coming moment that might never be?
All we have is now. 
Present.
Here.
God showed me for one shining moment the power in letting go of my hopes and expectations– and just enjoying the ride.
To embrace the silliness and be silly too; to let go of what might be to be fully present in what IS.
And today I am thankful- for being late reminded me of how much I have to be thankful for.
And that joy is stolen from us when we focus only on what might be, instead of what is right before us.
"in His presence is fullness of joy, in his right hand treasures forevermore." Psalm 16:11
Linked up with the following:
Thankful Thursday @ Women Taking a Stand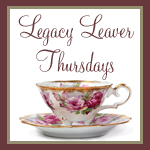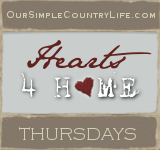 Thriving Thursdays @ Serving Joyfully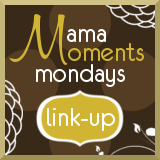 Join us for Gratituesday at Heavenly Homemakers!